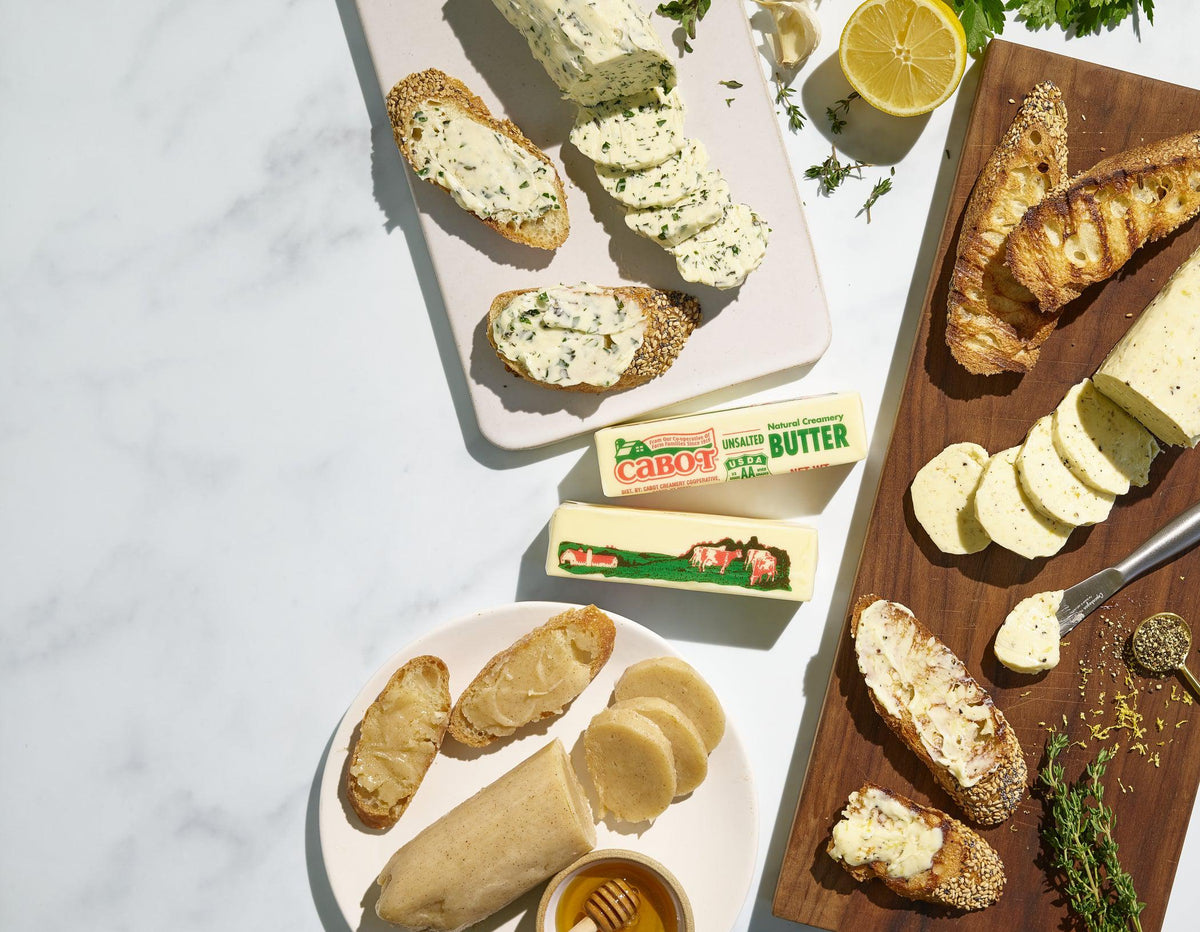 Compound Butter 3 Ways
While Cabot butter is delicious all on its own, making compound butter is a great way to add in some extra flavor and take your cooking to the next level. Although it may sound complex, making compound butter is quite easy! The simple process involves mixing in your favorite ingredients or spices to create a flavorful butter. 
Our recipes provide step-by-step instructions on how to amp up the flavor, they include: Honey Cinnamon Compound Butter made with honey and cinnamon, Garlic & Herb Compound Butter made with thyme, parsley, oregano and garlic and Lemon Black Pepper Compound Butter made with lemon juice/zest and fresh ground pepper.
Each recipe takes 10 minutes to prep, you will be able to impress your guests in no time. Whether you use these for all of the same reasons - starting your favorite pasta, or topping a steak, or some fresh muffins, these are fun flavor pairings you can make your own!
Grab some of our award-winning and sustainably made Cabot butter sticks and make the best compound butter around!