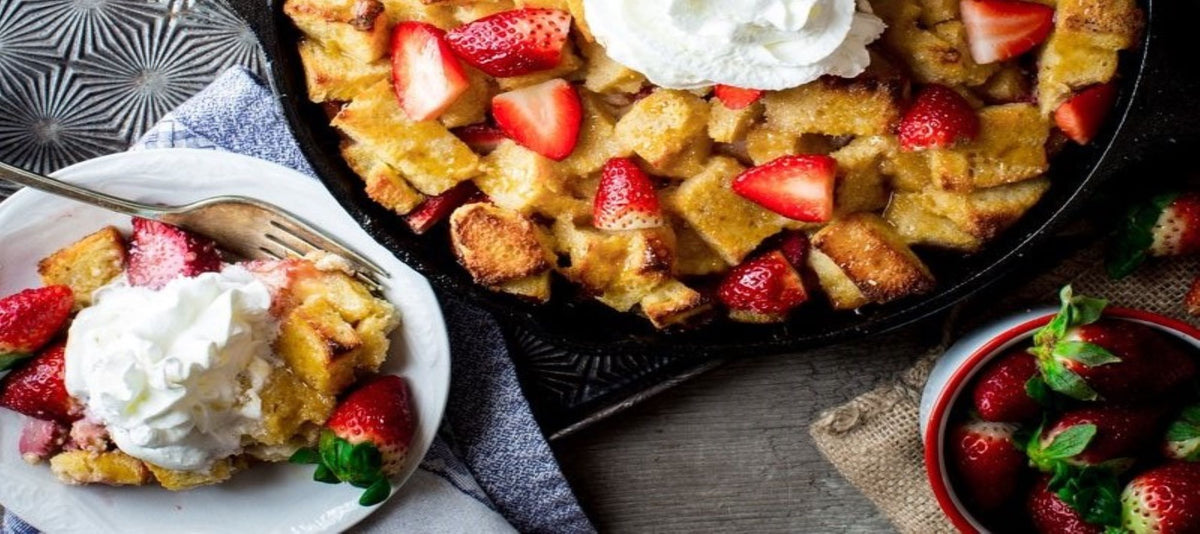 Breakfast Made Easy With Lodge Cast Iron
Surely you know how important it is to start your day with breakfast? Let's face it — your mother probably told you that years ago and no matter how old you get, it sticks! Whether it's fueling a busy day during your work week or recharging you on a lazy weekday morning, a good breakfast is the first step in getting your day off on the right foot.
While most people have a favorite go-to breakfasts, favoritism can quickly add up to a rut of eating the same thing over and over again. That's why this month we've teamed up with Lodge Cast Iron to share some of our favorite, swoon-worthy breakfast ideas.
If you're thinking cast iron skillets will only do for dinner, it's time to rethink what's on your morning plate! There are tons of possibilities (but don't worry, we've narrowed down a few of our favorites below.) And to keep your cast iron in tip-top shape, we're sharing these FAQs from our friends at Lodge.
---
Now, let's get started cooking!
Eggs – While it's easy to just whip up the same scrambled eggs day after day, eggs are actually quite versatile. Try them in this 
Shakshuka recipe.
Skillet Breakfasts – These are the perfect way to enjoy a protein-packed breakfast that also contains lots of vegetables. They can be easily customized to include your favorite meats and veggies. Try this 
Cauliflower Breakfast Casserole
.

Breakfast Sandwiches – Sandwiches are great for a quick lunch or dinner but sometimes we forget they can be a good breakfast option as well! Try these Ver-Monte Cristo Sandwiches.



Sweet Treats – If you're looking for something a little sweeter, this Strawberries & Cream Breakfast Bread Pudding would be perfect for a weekend brunch!


---
What's your favorite breakfast recipe? Challenge yourself to make it in a skillet next time!
Need more ideas?
Skillets can go directly into the oven which means you could whip up a batch of 
cinnamon rolls
!
Try your favorite 
breakfast bake
 in a skillet instead of a casserole dish!

You can make pancakes in your skillet!