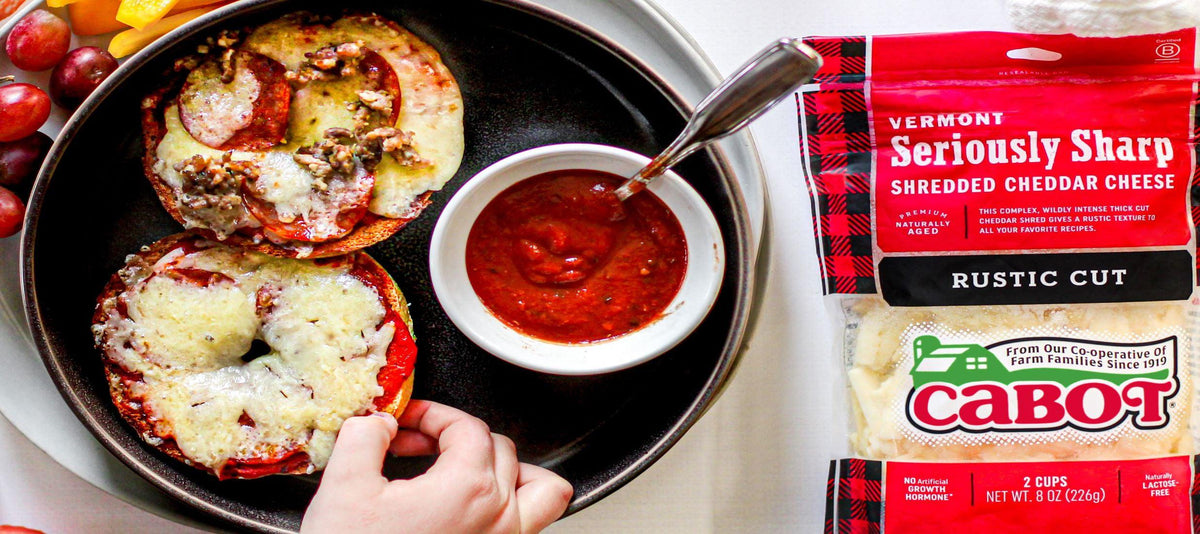 Kid-Friendly Dinners
But who doesn't want a lovely, comforting, easy dinner that appeals to the kid in us now and again? Some nights we all have the tastes of an eight-year-old. And heck, some of us even have eight-year-olds, and toddlers, and teens, and it can pay dividends to make a dinner light on broccoli and high in sweet, salty, cheesy satisfaction. An evening of pancakes might be just the thing to turn a dreary day around. And maybe this week we could all, children and grown-ups alike, use juvenile palate pleasers every night of the week.
---
TUESDAY
Easy, customizable 
Pizza Bagels
. Everyone can pick the toppings they want.
---
THURSDAY
Nothing beats a Classic Grilled Cheese Sandwich. Serve with carrot and celery sticks and some ranch for dipping, take your grilled cheese dinner to a new level!
---
SATURDAY
Even if you make a simple roasted veggie casserole because you need to have veggies at some point this week, serve it up with something fun and lovely like this gooey Skillet Cheesy Monkey Bread.