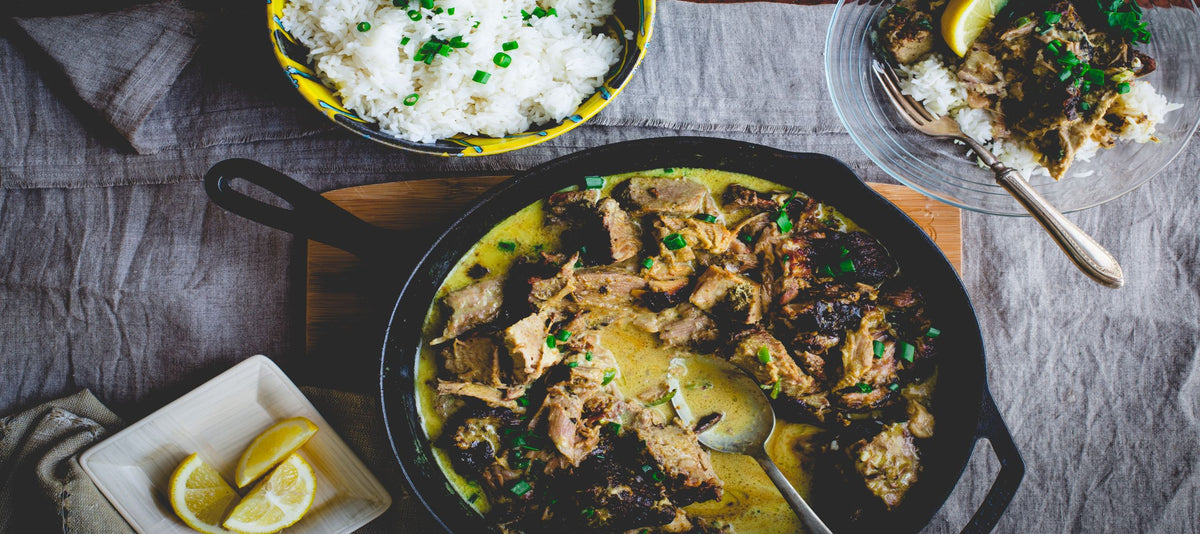 Dinners with Greek Yogurt
I know I'm in the minority here, but there is only one good thing about football season: empty grocery stores on Sunday afternoons! It's almost peaceful in there. No long deli or checkout lines, plenty of time to peruse the sales and samples. It is glorious. I'm not saying stop being a football fan, but, you know, think about it. Or, you can streamline your shopping trip! Get in, throw the key ingredients you'll need for a week's worth of meals into your cart, and get home in time for kickoff. And now you don't even need to come up with your week's meals yourself – we've got you, football fans and frenemies alike, covered.
For dinner this week, think Greek Yogurt. It's such a deliciously versatile ingredient. You can use it as a sub for so many other ingredients—just check out our substitution guide. Whether you use full fat or our 2%, Greek Yogurt can add creaminess, richness, and flavor to so many meals.
---
For these recipes, you'll need at least a 2lb tub of Greek Yogurt. If you double any recipes, you'll need to account for that in your yogurt shopping!
MONDAY
When I was little, my mom used to make us something she called Tuna Pea Wiggle. These 
Salmon Biscuit Pies
 are like a much classier version of that comfort food. Perfect for a brisk Thursday, and super easy to put together.
What better way to finish a week off than with your family, dishing up some creamy macaroni and cheese? And at only 318 calories a serving, this 
Healthier Mac and Cheese
 will start your weekend off right.
When I make lasagna, I always make more than we will eat, because it freezes and reheats beautifully. I love this 
Light & Classic Lasagna
 because it's perfectly cheesy and flavorful, and with the ricotta cut in half and mixed with Greek Yogurt, it'll be good eating for lunchtime leftovers or reheated weeknight meals.