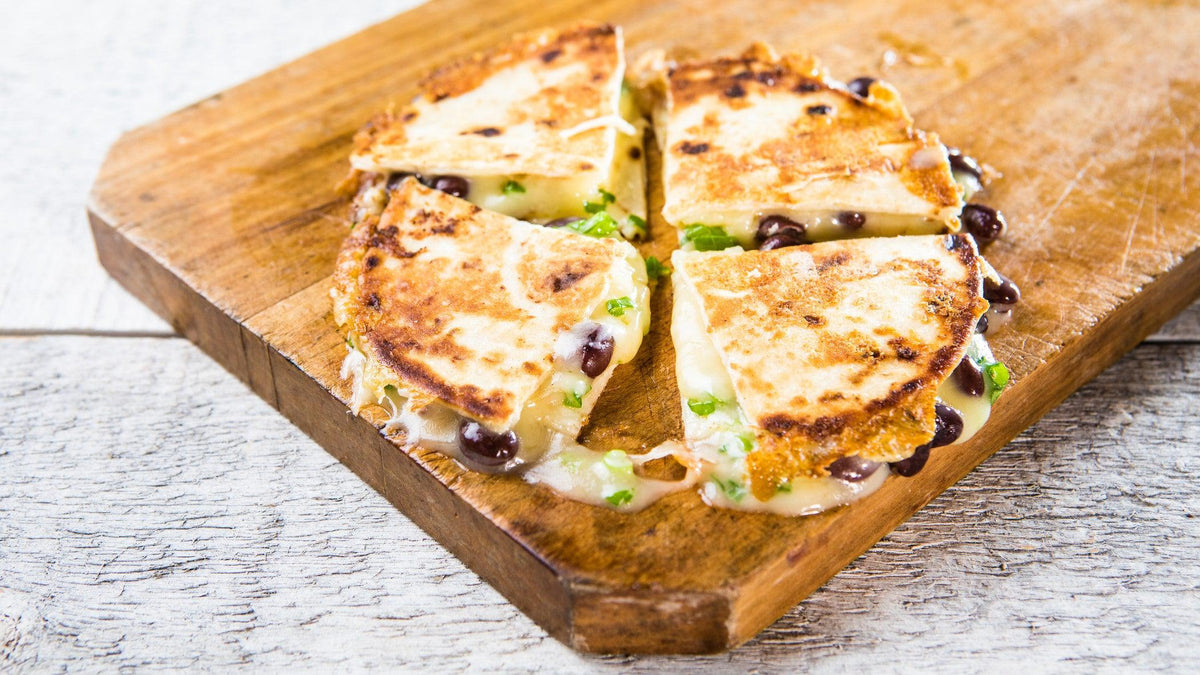 Quesadillas as Grilled Cheese
It's National Grilled Cheese month and if you're following us on social media, rest assured you're going to be getting some delicious new sandwich ideas to try! But today we wanted to take a minute to challenge you to up your grilled cheese game by thinking outside the sandwich square a little bit.
Why not consider quesadillas as your next grilled cheese? By simply swapping bread with a tortilla you can open up a whole new world of grilled cheese-esque options!
---
Here are a few suggestions:
Try this Apple Cheddar Quesadilla – the perfect blend of sweet and savory!
Butternut Squash Quesadillas with Cheddar
Roast Beef n' Cheese Quesadillas