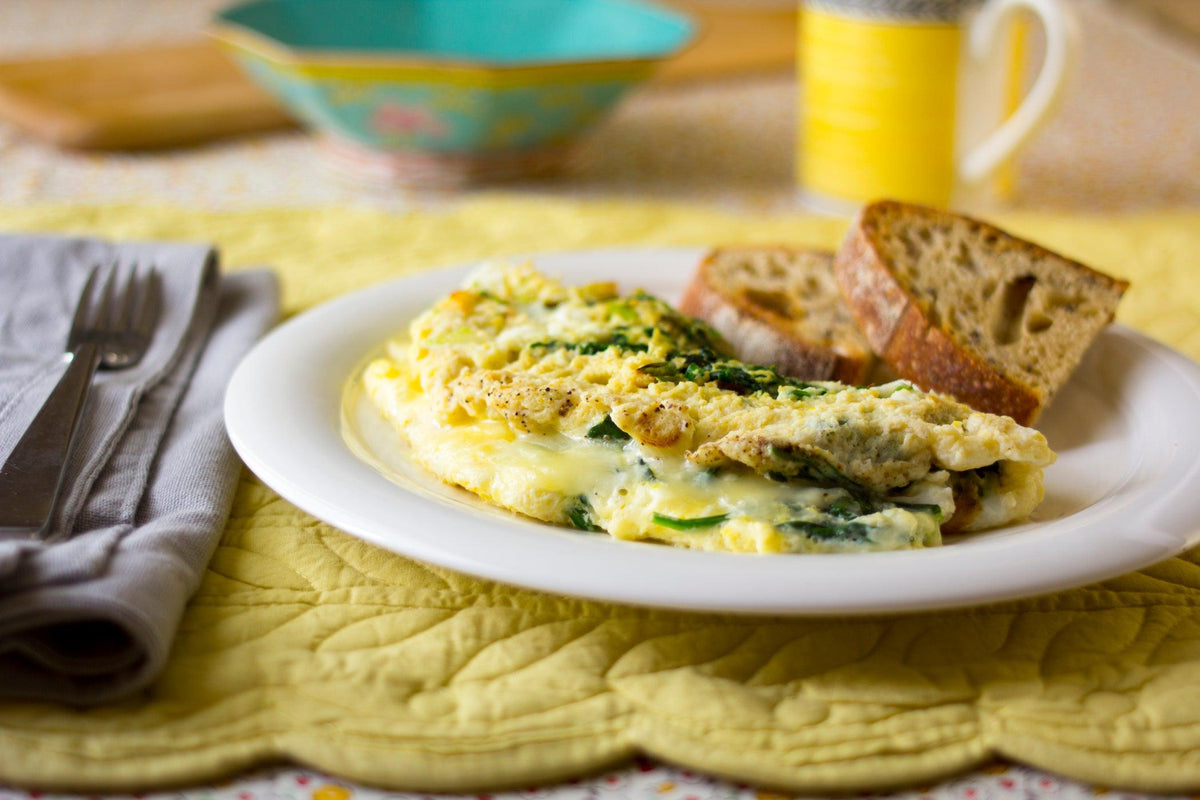 What to Eat This Week: Post Workout High-Protein Recipes
You work hard, so get the most out of your workout without adding a few more reps or another 10 minutes of cardio. Maximize your gains with a protein packed nom after your sweat session. Yes, a muscle pumping meal could be the answer to your recovery woes. Hallelujah!
During your workout, your body breaks down tissue so that it can rebuild bigger and stronger. Protein is key in the rebuild, so instead of using your body's, add a little of your own from one of these delicious Cabot favorites. Put down the blender and shaker bottles, and try a protein packed meal or snack your inner foodie will jump for joy over and over (unless it is rest day, of course).
Monday
Ingredients
4 ounces Cabot Seriously Sharp Cheddar, grated (about 1 cup)
4 ounces Cabot Sharp Lite50 Cheddar, grated (about 1 cup)
2 tablespoons Cabot Plain Greek Yogurt
2 tablespoons mayonnaise
1 (4-ounce) jar chopped pimentos, chopped
½ teaspoon Kosher salt
Freshly ground black pepper
Dash of hot sauce
---
Tuesday
Ingredients
Basil Cheddar Mayonnaise:
3 ounces Cabot Sharp Cheddar, grated (about 

¾

cup)

½

 cup mayonnaise
2 tablespoons chopped fresh basil
1 tablespoon fresh lemon juice
2 teaspoons finely grated lemon zest
1 teaspoon minced garlic

½

 teaspoon ground black pepper
Grilled Chicken:
1 pound boneless, skinless chicken breast halves
2 cups cold water
2 tablespoons salt
2 tablespoons sugar
About 1 tablespoon olive oil
4 large rounds pita bread
Thinly sliced vine-ripened tomatoes and zucchini
---
Wednesday
Thursday
Ingredients
2 eggs plus 1 egg-white
Pinch salt
Freshly ground pepper to taste
1/4 teaspoon canola oil
1/2 chopped frozen broccoli, thawed
1/4 cup diced ham, preferably smoked
1 ounce Cabot Alpine Cheddar, Cabot Sharp Lite50 Cheddar, Cabot Hand-Rubbed Tuscan Cheddar shredded (about 1/4 cup)
1 to 2 tablespoons water
---
Friday
Avocado Grilled Cheese
Ingredients
2 slices whole wheat bread
4 slices Cabot Sharp Lite50 Cheddar
4 thin slices avocado
2 large organic strawberries, hulled and thinly sliced
Cooking spray
---
Saturday
Ingredients
⅔ cup Cabot Plain Greek Yogurt
1 egg
2 – 3 teaspoons honey or maple syrup, plus more for serving
½ teaspoon vanilla extract
¼ teaspoon ground cinnamon
6 slices soft bread
Handful of berries of choice (strawberries, blueberries, raspberries)
Confectioners sugar (optional)