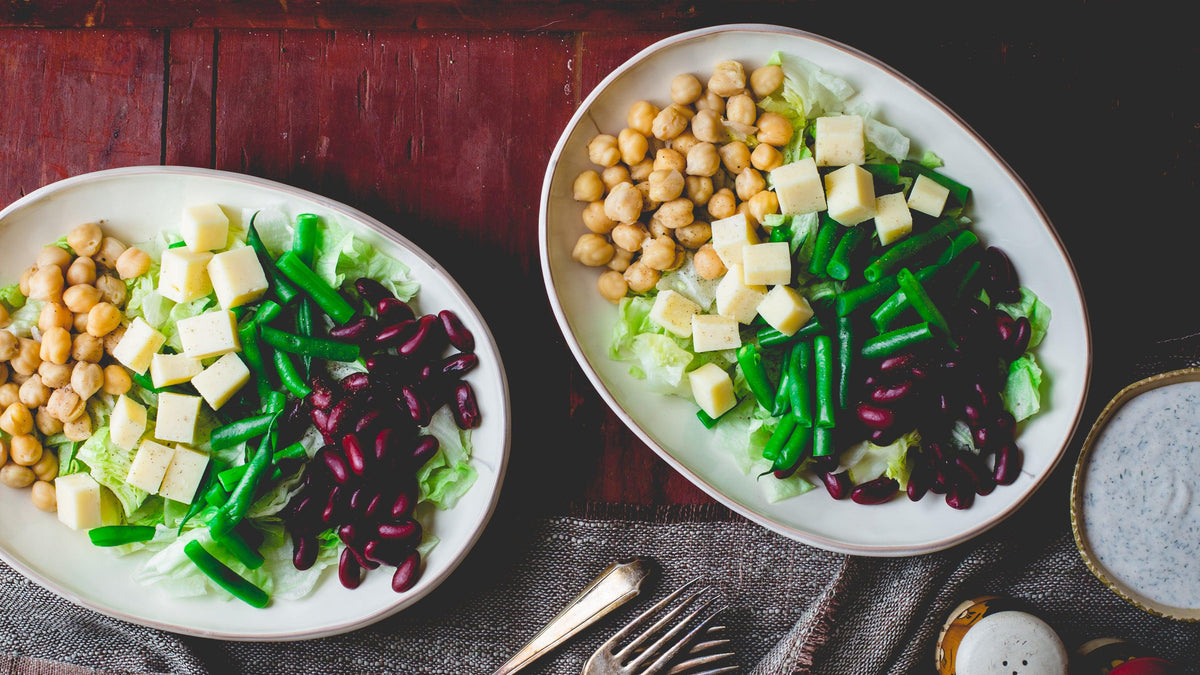 Power Bowls: Chopped Salads That Won't Leave You Hungry
Warm weather is here and for a lot of people that means the return of salads. Whether you're trying to get in shape for summer or you just tend to crave lighter meals during the warmer months, salads are a great option!
But we don't mean just a bowl of lettuce with a sprinkle of toppings. We want you to maximize your salad potential! Load them up with healthy toppings, go easy on the dressing and fill your bowl with a variety of greens.
---
Here are a few tips for building a healthy salad:
Use multiple protein sources!
Repurpose leftovers.
Combine fruits and vegetables. Remember that salads aren't just for veggies. Fruit can add a punch of sweetness to each bite and help balance out the vegetables while also making them more kid-friendly.
Think seasonal! Produce that is in season always tastes best. Load up on fresh veggies and build your salad around them. 
---
Need a few more salad ideas? Try these:
Arugula Salad with Cheddar Frico
Three Bean Chopped Salad with Cheddar & Ranch