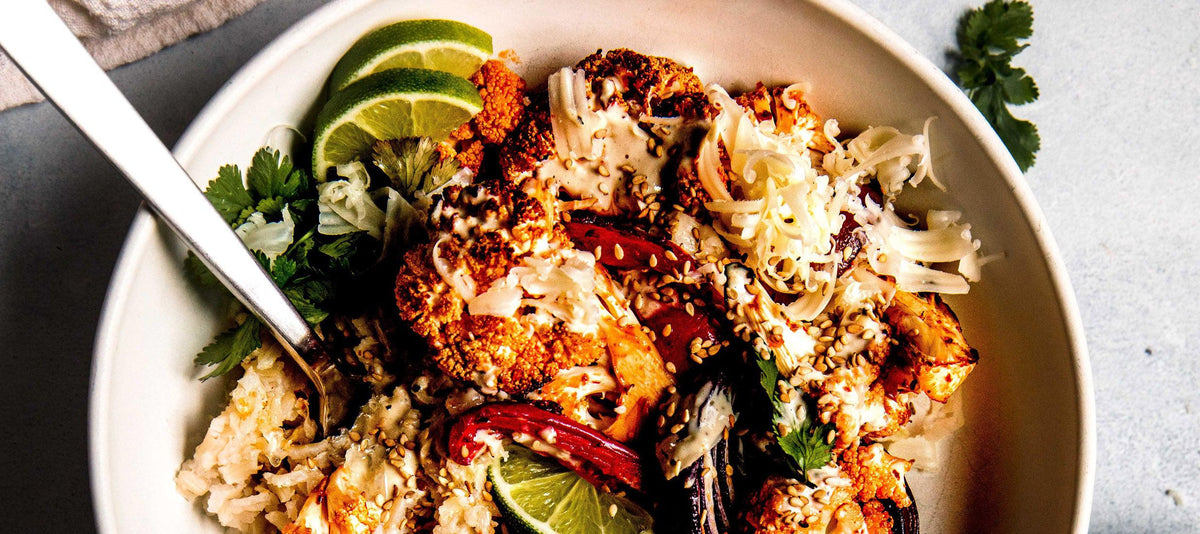 A Healthier Approach to Wellness
Sara Wing is the Director of Health & Wellness for Cabot Creamery Cooperative, a registered dietitian, a working mom, and a specialist on nutrition, consumer behaviors and dairy trends.


Did you set any health-related goals for yourself this year? How are they going? If you answered, not great—join the club! The good news is, you're not alone and maybe this is an opportunity to be kinder to yourself with the goals you set.  
To help you stay on track in a more sustainable way, we asked our registered dietitian for some advice—because we're here to help. Use the tips below to build a practical plan for your wellness journey, wherever you're at.   
 1. Set realistic, healthy goals.  
Weight loss isn't an absolute guarantee of good health. And it's important to consider whether your goals are associated with better health outcomes. 
Instead of saying, "I want to lose 20 pounds this year," reframe the goal to something more attainable like, "I want to eat a salad with lots of veggies every night with dinner." 
Studies show increasing the overall amount of vegetables you eat each day can yield big results.  Fiber-rich fruits and vegetables are full of phytonutrients only available in plants, and high consumption has been linked with longevity. 
Need a new salad idea to kick off this goal? Try this Kale Caesar Salad with our popular Alpine Cheddar.
Not a fan of salad? Veggies can be enjoyed in all kinds of dishes. Check out this recipe.  
2. Fuel your body  
Studies show that overall daily movement is more important for our health than going hard at the gym seven days a week. What are things you already enjoy? Taking your dog for a walk? Evening dance party with your kids? Gardening?  
Whatever activity you're doing, you should fuel your body properly. Start with a basic well-balanced diet.  
Protein-rich meats and calcium-rich dairy products like Cabot Creamery's award-winning cheddars and Greek Yogurt are vitally important for muscle building, repair and keeping you feeling fuller longer.  
Note: Beans are a wonderful addition to any diet but are an especially important source of protein for vegetarians.  
Carbohydrate-rich starchy vegetables and whole grains are a good source of energy and easily fit into a healthy diet. Depending on how active you are, you may need more/less extra "fuel" in the form of carbohydrates. A high-intensity workout requires more carbohydrates than a gentle-flow yoga class.  
Not sure what "well-balanced" meals look like. We love both of these! 
3. Listen to your body.  
There's a growing consensus that bodily stress and inflammation are detrimental to our health. If you do start a new exercise routine, don't fall victim to the "No pain, No gain" mentality. Excessive soreness and fatigue are clear signs your body needs rest. You'll feel better and see improvements in your overall health quicker if you learn to rest when needed. 
On rest days, refuel and repair with this Cabot Creamery Greek yogurt Blueberry Yum Yum Smoothie
Or simply enjoy a healthy sweet treat. You can absolutely satisfy a sweet tooth with these recipes without tons of added sugar.