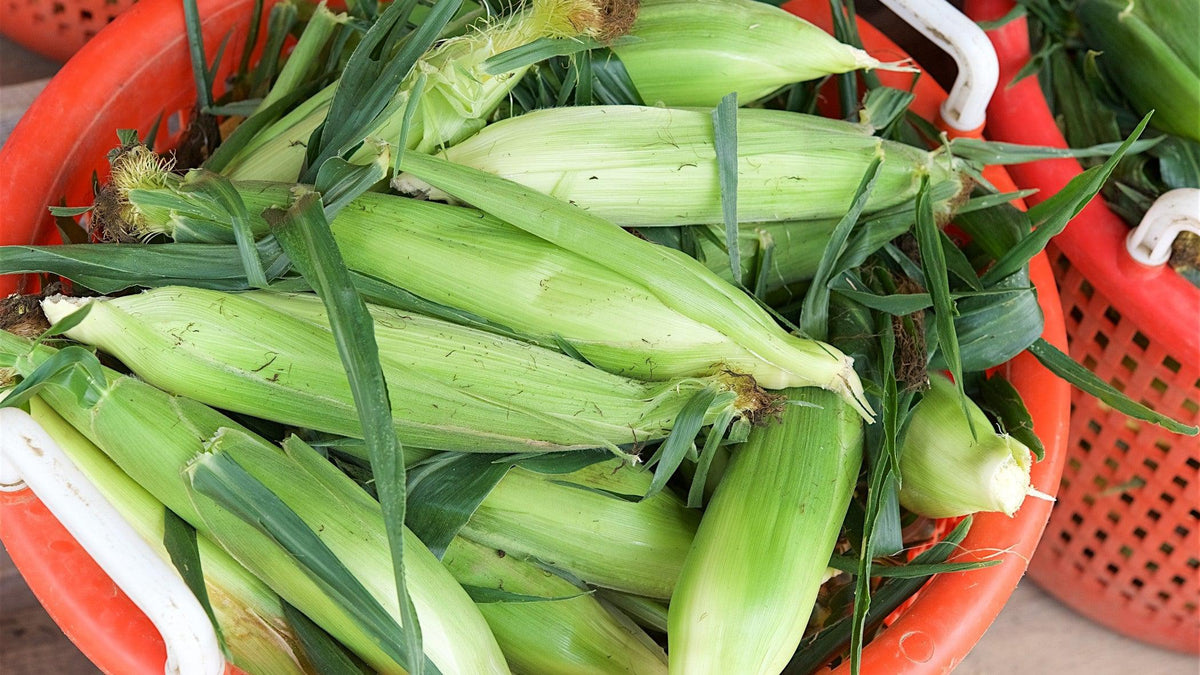 The Best Summer Veggie Recipes from the Cabot Kitchen
Summer is a great time to up your veggie game. Whether you have your own vegetable garden, shop at farmers' markets, or have a
CSA farmshare
, nothing can compare to garden- and farm-fresh fruits and vegetables for both taste and nutrition.
Wholesome, delicious Cabot cheese and other dairy products like Greek yogurt, sour cream, cottage cheese, and butter are the perfect complement to all kinds of produce that got us thinking about some great summer dinner ideas.
There are endless summer recipes that take your favorite veggies from just wow to "holy cow that's great"! Here are a few of our favorites from the Cabot Kitchens, with love from our farm families to your family.
---
Lemon, Cheddar, & Asparagus Fusilli
Try this tasty summertime meal that's takes just minutes to prepare. It's light and fresh and loaded with flavor.
Ingredients:
8 ounces fresh asparagus

1 pound Fusilli

½ cup olive oil

1 cup grated Cabot Alpine Cheddar (Seriously Sharp works too!)

½ cup fresh lemon juice (2-3 large lemons)

1 tablespoon lemon zest

2 tablespoons chopped fresh basil leaves

Salt and pepper to taste
Instructions:
Snap off the woody ends of asparagus and discard, then drop into a saucepan of boiling water for two to four minutes, depending on thickness, until spears are bright green, but not limp. Shock in ice water, diagonally slice spears into one inch pieces and set aside.

Cook the pasta in a large pot of boiling salted water until al dente.

Meanwhile, whisk the oil, grated cheddar (reserving 2 tablespoons for garnish) and lemon juice in a large bowl to blend.

Drain the pasta, reserving 1 cup of the cooking liquid.

Toss the pasta and asparagus in the lemon sauce, using the reserved cooking liquid, if needed, to moisten.

Season with salt and pepper. Garnish with lemon zest, remaining cheddar, and chopped basil.
---
When you just don't feel like cooking, what could be easier or tastier than a loaded Chef Salad. Wholesome ingredients and crisp garden veggies make this a summer favorite. Click the image to see the full recipe.
---
Instant Pot Cheddar & Corn Risotto with Bacon 
We just can get enough of delicious sweet corn when it comes in season, we think it's one of the best summer recipes. For fans of the Instant Pot, this recipe will make you swoon. Bacon! Corn! Cabot Cheddar! Risotto! All our favorites in one yummy dish. Click the image to see the full recipe.

---
Kale Caesar Salad with Alpine Cheddar
This simple salad is the perfect way to use up the bounty of kale that will soon be upon us – plus our Alpine cheddar has the perfect parmesan flavor that remind us of a traditional Caesar salad.
---
Radish and Cucumber Raita
This cool, refreshing dip paired with your favorite garden vegetables will disappear before your eyes. You can make another batch to serve on sandwiches and burgers…yum!
Ingredients:
1 cup plain Cabot Greek yogurt

⅓ cup chopped radish greens or chopped fresh cilantro

2 tablespoons finely chopped red onion

1 tablespoon fresh lime juice

½ cup coarsely grated English cucumber

½ cup coarsely grated radishes

a pinch of red pepper flakes

Salt to taste
Instructions:
Mix all the ingredients together. Garnish with a drizzle of extra virgin olive oil, radish greens or cilantro, and julienned radishes and serve with fresh vegetables, fish, meat, or warm pita bread.
---
Radishes à la Française
This is the classic way the French enjoy radishes straight from the garden. It could not be less complicated or more delicious – the taste of summer in a matter of minutes.
 Ingredients:
Fresh Radishes

Cabot butter (either salted or unsalted), room temperature

Crusty French baguette

Flaked sea salt
Instructions:
Clean radishes well. Cut into thin rounds. Spread butter onto baguette slices and top with radish rounds. Garnish with a sprinkling of sea salt flakes. Magnifique!
There are dozens more amazing veggie
recipes on the Cabot website
. Stop by for endless ideas for making garden fresh magic in the kitchen this summer.