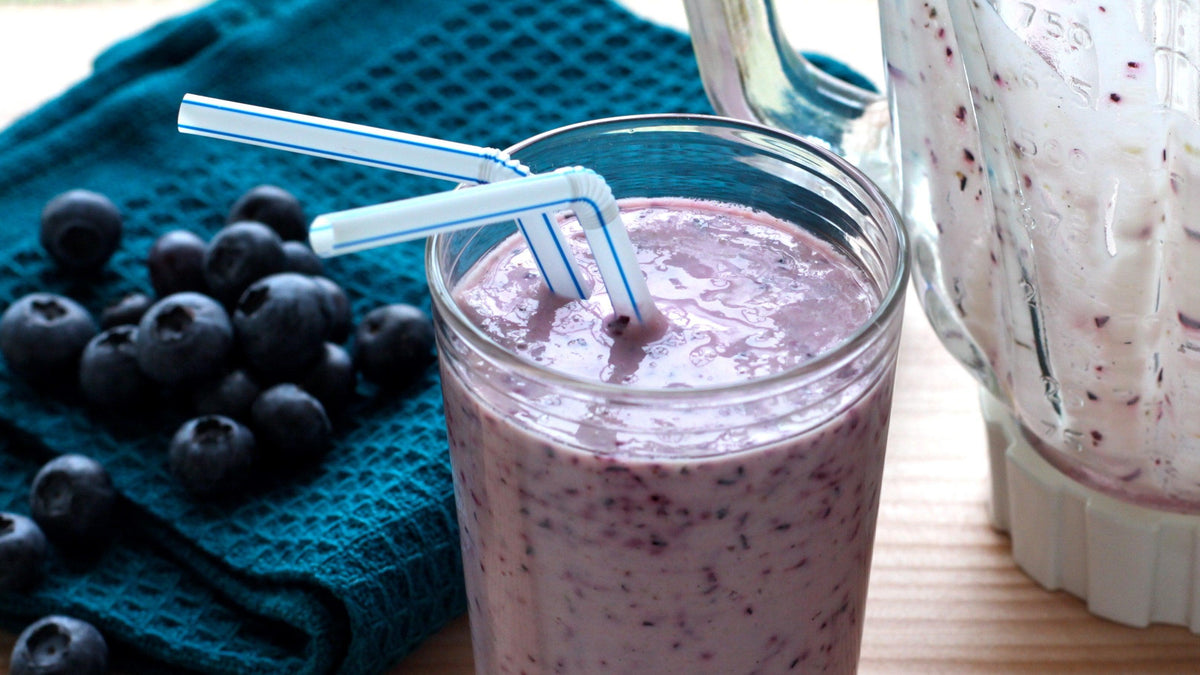 Recipe Roundup: Back to School Breakfasts
Whether you're sending your little one off for the first day of kindergarten or watching your teenager catch the high school bus, it's that time of year again. Time to think about fueling young bodies and minds to start each school day off on the right foot.
Eating a healthy, nutritious breakfast can set a student up for success throughout the day, whether it's solving a complicated math problem, creating a masterpiece in art class, or being able to give it her all in Phys Ed.
At Cabot, we believe healthy, well-nourished children are happy children. We have created so many recipes that will help you keep your family full, fueled, and fit. Here are some of our favorites:
Smoothies – When there's not a lot of time to make breakfast, smoothies are an excellent – and delicious – time saving choice. Fresh, wholesome ingredients like fruit and protein-packed Greek-Style yogurt make smoothies a perfect pick first thing in the morning.
Cool, creamy, and loaded with great taste and nutrition, this Blueberry Cheesecake Smoothie is a kid-friendly meal in a glass.
The Chocolate Peanut Butter Banana Smoothie has become a fan favorite. Its rich maple flavor combines with the dairy goodness of milk and Greek-Style Yogurt to help you stay satisfied and ready to conquer the day.
Marvelous Muffins & Scrumptious Scones: Whether you serve them fresh and hot from the oven or make them in batches to freeze for later, muffins and scones can be a delicious way to banish hunger.
Bursting with berry deliciousness, these Lemon Berry Muffins will please the pickiest of eaters.
Apples and cheddar have long been a favorite combination in New England. These Apple Cheddar Muffins will show you exactly why it's a match made in heaven!
Some kids like their muffins and scones with a savory flavor, like these Vermont Cheddar, Sundried Tomato, and Scallion Muffins and these Cheddar Pepper Scones.
Cheesy Eggs: The combination of cheese and eggs is pretty hard to resist and we have so many fun, easy ways to add the goodness of cheddar to the first meal of the day.
Cheesy Eggs in a Basket and Cheesy Breakfast Sliders both cook up in minutes. They're so easy, kids will want to make their own.
Bright, colorful and totally delicious, that's how we describe our Eggs in Red Peppers, which cook up quickly in either the microwave or a conventional oven.
Whether you serve it plain or load it with veggies or breakfast meats like bacon, ham, or sausage, this Easy Cabot Cheese Frittata will put a smile on their faces.
Fun & Fruity: There are so many ways to enjoy fruit for breakfast, but we have a few fun tricks up our sleeve to make fruit fun as well as tasty.
Go ahead, let them play with their food – because what kid doesn't enjoy a good dip first thing in the morning? Our Vanilla Orange Fruit Dip make dipping delicious.
The word means "perfect" but we think these
Strawberry Shortcake Yogurt Parfaits
are beautiful. And perfectly delicious!
Toasty Goodness: Toast, in its many forms, is a breakfast staple. We have lots of ways to enjoy it.
Feed your monkeys this Cabot favorite – Monkey Toast – and watch the fun begin!
There are lots more recipes on the Cabot website. Check it out for loads of great ideas for a healthy start to your day.