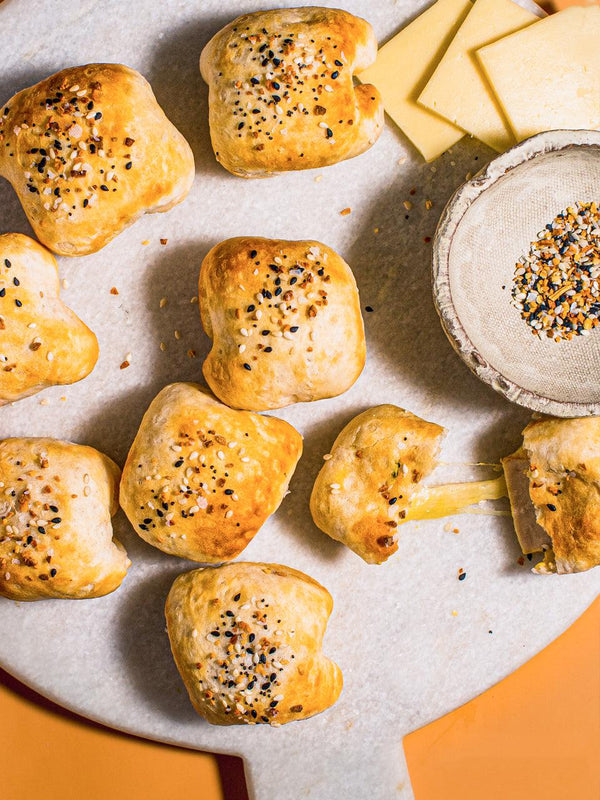 Air Fryer Turkey Sliders
Get your air fryer out for these super-quick and easy turkey sliders with melty Cabot cheddar. They are perfect for game day snacks, or for a fun family entree.
Air Fryer Recipes
It's official—we love using our Air Fryer! This handy countertop appliance uses a convection fan to distribute heat evenly around your food for a crispy texture similar to traditional frying. It's an easy, time-saving cooking option. And, since there's little to no oil involved, it's a healthier, less messy option than deep frying. Featuring the bold taste of our farmers' award-winning products, they'll add a delicious, healthy touch to weeknight meals or weekend snacking.
And if you haven't picked up an Air Fryer yet, we think these succulent suggestions might just be the inspiration you've been waiting for. Let's get (air) frying. Cooking meatballs in the Air Fryer means less grease and less mess, and we know you'll fall in love with this easy Air Fryer Cheddar Meatball recipe that comes together in no time for a healthy take on a classic.
These Air Fryer Cheddar Biscuits with Garlic Butter come out light, fluffy, and perfect and nicely showcase the Air Fryer's versatility. For mouthwatering, finger-licking wings, it's all about that crispy skin which is why you should try these Air Fryer Hot Wings – trust us! These crispy, molten Air Fryer Cheese Sticks have all the flavor and texture of traditional mozzarella sticks, but with only a fraction of the calories.