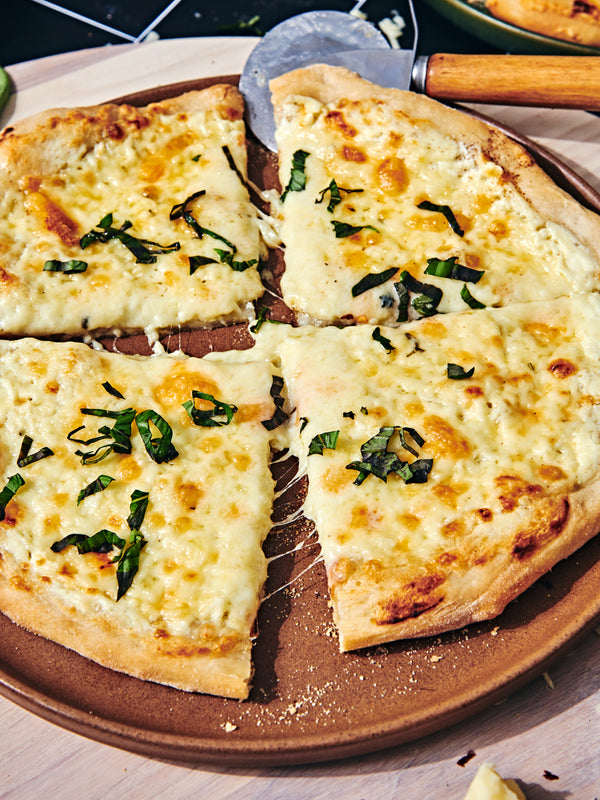 White Pizza with Basil & Monterey Jack
Enjoy the flavors of fresh basil with Monterey Jack cheese in this take on the classic white pizza with Cabot Greek yogurt.
Flavorful Italian Recipes
Browse through all the mouth-watering Italian dinner and appetizer ideas and start meal planning now.
Italian flavors and dishes are always a favorite for every day or special occasions. Whether you're in need of easy Italian recipes for a weeknight dinner, a hearty meal for Sunday dinner, or a crowd-pleasing Italian dish for a special occasion, we have something to meet your culinary needs. Check out the Cabot recipes inspired by Italy above.
Get off to a fabulous start with savory appetizers like Hasselback Garlic Bread with Shredded Cheese, Spicy Pepperoni and Capicola Stromboli, Focaccia Recipe with Cabot Cheddar, Mini Parmesan Chicken Calzones, and Air Fryer Cheddar Meatballs. Of course, there is also a great variety of pasta dishes. Some standouts include Lasagna Roll Ups, Make-Ahead Spaghetti Pie, and Make-Ahead Stuffed Shells with Cabot Wine Cheddar.
Beyond pasta dishes, you'll find even more spectacular Italian meals. Baked Chicken Florentine, Eggplant, Portobello and Meatball Parm Dinner and Tuscan Turkey One-Pan Dinner are just a few we suggest trying your hand at in the kitchen.