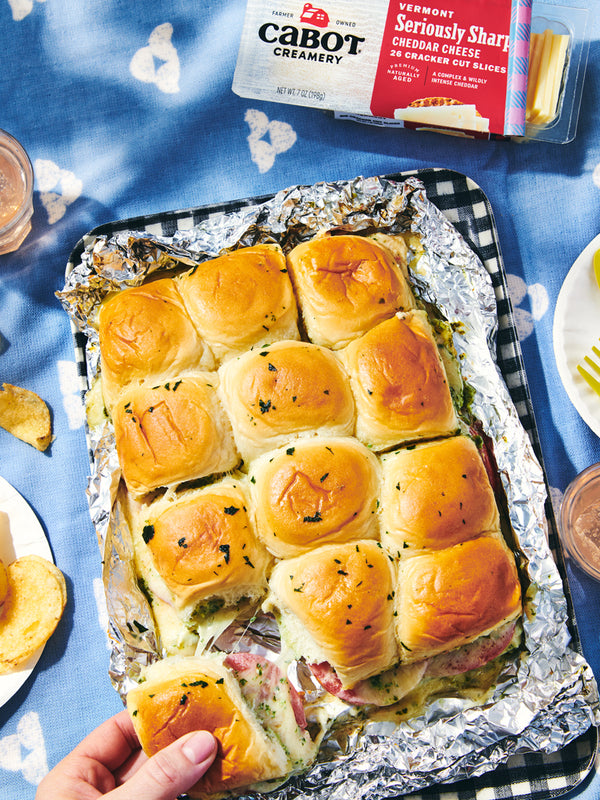 Tomato & Cheddar Sliders
Be sure these make-ahead Tomato & Cheddar Sliders are on board at your next picnic or camping adventure. Serve cold, or warmed up over an open fire or grill.
Budget Friendly Recipes For Any Season
Cutting back on food costs doesn't have to mean cutting back on flavor when it comes to budget cooking. Some of the world's most popular pantry and fridge staples also happen to be dishes we all know and love — like beans and rice, veggie pasta and our own personal favorite, grilled cheese. If you're looking for cheap dinner recipes, we've got you covered with this collection of our top 12 budget-friendly meals.
Broccoli, Chicken and Cauliflower "Rice" Casserole: Chicken and Rice is a classic family favorite, but this version packs in extra nutrition using cauliflower "rice" as the base. Buffalo Chicken Spaghetti Squash: If you've never tried spaghetti squash, you're in for a treat. Not only is it an affordable, low-calorie veggie, but it's also a neat way to have a "noodle" style dish without the noodles. Roasted Veggie Mac & Cheese: You'd be hard-pressed to find a more family-friendly cheap dinner idea than this one. Use your favorite veggies or what you have on hand. It's the ultimate in cheap eats the whole family will love. Taco Waffle Fry Nachos: Sometimes simplicity in a recipe is all you need to cut costs. Take these waffle fry nachos as an example. By using frozen fries, a little Cabot cheddar and ground meat or beans, they're a family-friendly way to serve dinner on a budget.