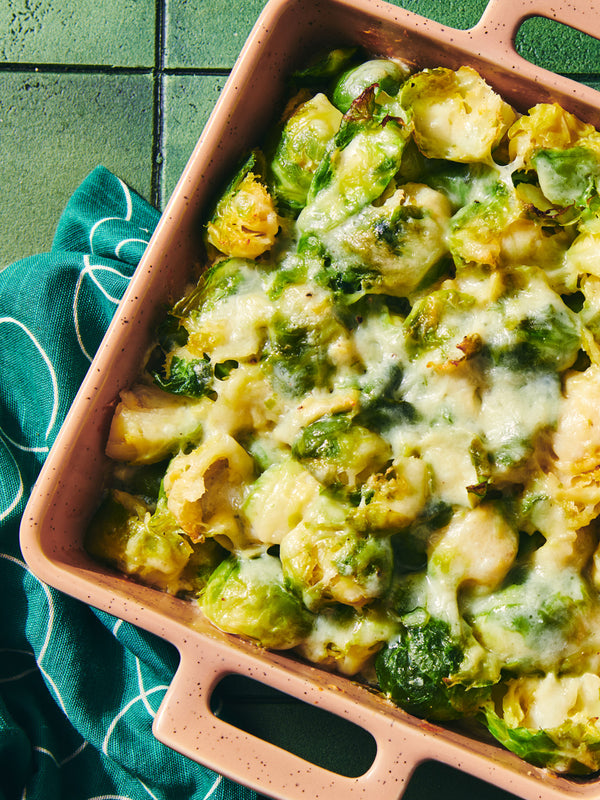 Richardson Farm's Smashed Brussels Sprouts With Cheese
Looking for your new favorite veggie? Here is an easy smashed brussels sprouts side dish to share from one of our farm families. Try the recipe today!
Comfort Food Recipes
In the mood for Comfort Food Recipes? Us too!
When you're in the mood for comforting recipes – whether to feel better after a hard day, to enjoy the nostalgia of a favorite dish or to make yourself feel warm and cozy inside – this collection of hearty meals is where you'll want to turn for inspiration. Browse these inviting recipes to find what you're craving. Comfort food recipes are known for their rich, savory, feel-good characteristics and often feature butter, cream and – of course – cheese!
The recipes we've included here will not let you down. As a matter of fact, we're pretty confident they'll exceed your expectations. We're talking soothing Chicken Tortilla Tortellini Soup, aromatic Masala Spiced Mac & Cheese, hearty Rotini with Ground Beef and Spinach, nostalgic Chicken Pot Pie with Cheddar Crust, savory Instant Pot Butternut Squash Chili, Delicious Dinner Quiche (which is still a fabulous choice for a very satisfying breakfast) and much more.
Beyond comforting recipes for hearty meals, we also have comforting desserts you'll love. Try our Greek Yogurt Chocolate Chip Cookies, Vermont Maple Sour Cream Coffee Cake and Chocolate Layer Cake with Chocolate Frosting– we can never get enough of any of these tasty treats! Bookmark this collection of comfort food recipes so you'll be able to access tried-and-true dishes whenever you know you want foods filled with plenty of comforting carbs. We're positive that these comfort foods will satisfy all your cravings!