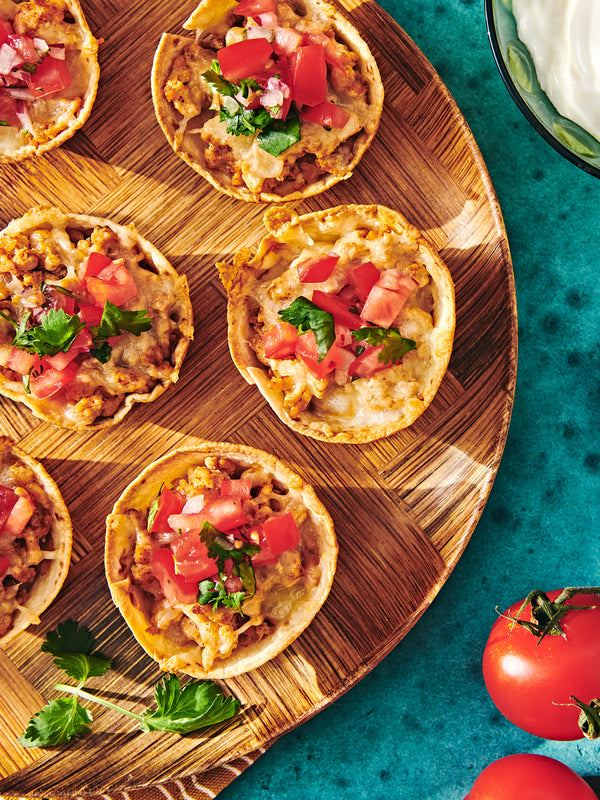 Mini Taco Cups
Your family will love these high protein, easy-to-eat, Mini Taco Cups. Great hot or cold, and so easy to snack on. Give them a try!
Mexican Recipes
Easy Mexican dishes are always a perfect option for weeknight meals and are also a big hit for just about any gathering.

Whether you're celebrating Cinco de Mayo, having a casual family gathering, or just craving a Mexican-inspired appetizer or meal, there are plenty of options above! From nachos and tacos, to burritos and enchiladas, it's hard not to love Mexican food.
In addition to these fan favorites, a few other must-try dishes in this round-up include: Taco Skillet with Turkey Cauliflower Rice, & Cheddar, Air Fryer Stuffed Poppers, Chicken Tortilla Tortellini Soup, Shrimp & Monkfish Ceviche, Cheddar Corn Cakes with Pulled Pork and Turkey-Black Olive Chili in Tortilla Cups. But don't stop there – you'll want to give all these recipes a try eventually.
When you're in need of some Mexican dinner ideas or are simply looking to try new Mexican food recipes, you'll find all the inspiration you need in our collection. We're confident these delicious Mexican recipes will become family favorites that will soon be on regular rotation in your home, so bookmark this page for quick, easy reference.