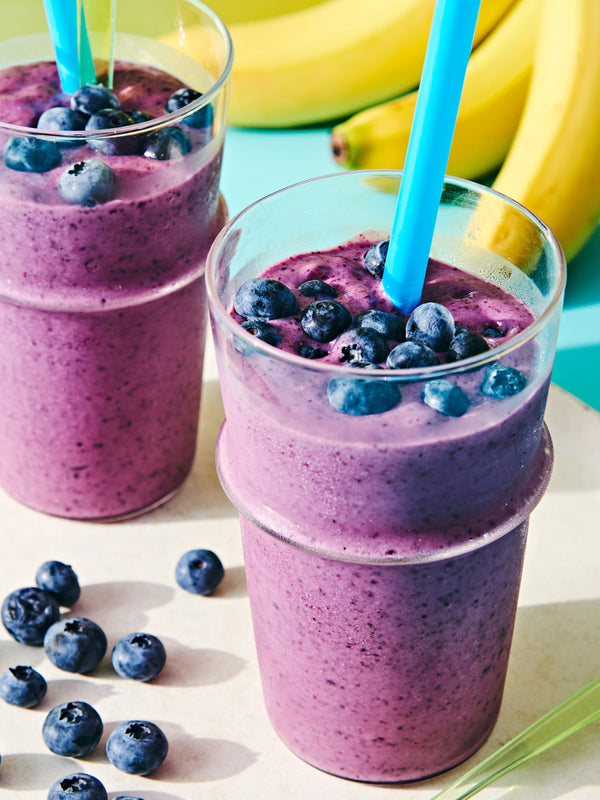 Blueberry Yum Yum Smoothie
Combine cinnamon, dates & blueberries for a harmonious medley with our Blueberry Yum Yum Smoothie recipe. Make one today!
Smoothie Recipes
It's probably safe to say that smoothies are here to stay. And why wouldn't they be? They are quick and easy to make for breakfast or a snack, can be as healthy as you choose based on the ingredients you use, are beautiful to look at and are extremely versatile in the amount of flavor combinations that can be created.
Fruit smoothies are some of the most common types of smoothies and help you to conveniently add more fruits to your daily diet. Three of our favorite healthy smoothie recipes that are fruit-based are this Pineapple-Banana Smoothie, this Raspberry Creamsicle Smoothie and this Blueberry Cheesecake Smoothie – once you've tried these, we can pretty much guarantee you'll be hooked on fruit smoothies!
Try making a smoothie bowl out of these recipes too! Smoothie bowls are pretty much what they sound like: Instead of putting the smoothie in a glass, you put it in a bowl. Then add toppings of your choice and enjoy with a spoon – the options are endless and you can get really creative with topping and smoothie combinations. Check out our Berry Smoothie Bowl for an absolutely stunning and delicious example!
If you're new to the smoothie world, our recipes will show you how to make a smoothie in no time (Hint: No experience required, as they're super simple to make!) Just browse our smoothie recipes below and pick one (or two or three) to try out. Before you know it, you'll be a smoothie-making pro! And if you're already a smoothie master, you'll find tons of inspiration and new recipes that will soon become staples.