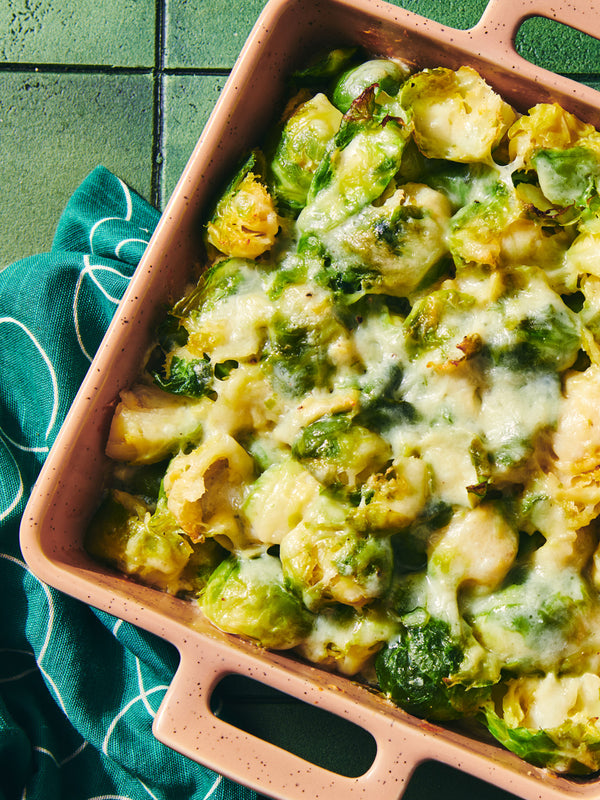 Richardson Farm's Smashed Brussels Sprouts With Cheese
Looking for your new favorite veggie? Here is an easy smashed brussels sprouts side dish to share from one of our farm families. Try the recipe today!
High Protein Recipes
Whether you're on a low carb diet or need food that will keep you fueled throughout the day without having an energy slump, you'll find a lot of delicious and satisfying high protein recipes here.
Even if you and your family aren't on a strictly high protein diet, protein helps our bodies to build and repair tissue, so you'll want to make sure your body is getting enough of this important building block each day.
If you're a breakfast lover, you'll definitely want to try our high protein breakfast recipes, including Baked Eggs with Cheesy Polenta, Green Smoothie Bowl with Avocado, Apple Pie Protein Muffins with Cheddar, Broccoli and Cheddar Frittata, Cabot Cottage Cheese Blintzes, High Protein Chocolate Raspberry Smoothie and many more.
Breakfast recipes are just the beginning! Browse through our recipes and you'll quickly see we've included a great variety of high protein foods, from meats like beef, pork, lamb, chicken and turkey to other high protein sources such as eggs, beans and seafood. Our Chicken Souvlaki, 3 Bean Chopped Salad with Cheddar and Ranch, Shrimp Tacos with Yogurt Slaw and Meatloaf with Marinara and Cheddar are just a few recipes you'll love.
You'll also find recipes in every category, such as appetizers, salads, soups, main courses, sides, snacks, desserts and more. With this amazing collection of recipes, you'll find eating foods high in protein to be easy, fun and, of course, tasty!