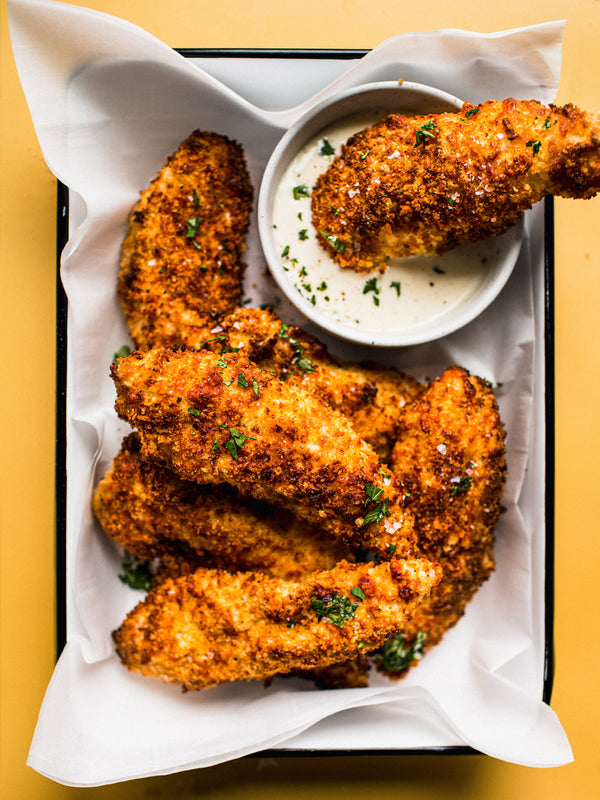 Air Fryer Chicken Tenders with Cheddar Cheese
What could be better than a crispy, cheesy chicken tender dipped in your favorite creamy dressing? Perfect for game day - or any day!
Easy Chicken Recipes For All Occasions
Whether it's a sunny summer barbecue or a chilly winter meal, chicken is the perfect ingredient for all seasons and occasions. Loaded with protein-rich meat and little fat, chicken is not only a delicious main ingredient but healthy, too. This lean bird is a staple protein used in a wide variety of dishes that the whole family will enjoy.
With the many ways to prepare poultry, even the pickiest eater will find a recipe to make their mouth water. From baked chicken recipes like our Baked Chicken Florentine to creamy Chicken Enchilada Soup, our savory and succulent dishes will add variety and fun to your kitchen. Our Instant Pot Butter Chicken is a great way to create a wholesome meal to come home to after a hard day's work. Or, you can spice things up with our Green Chile Chicken Enchilada Casserole.
Chicken isn't just for dinner! Our BBQ Shredded Chicken Grilled Cheese Sandwiches are great for lunches and entertaining friends at parties and sporting events. We also have great low-calorie chicken recipes, like our Asian Chicken and Cheddar Lettuce Wraps, that will leave you feeling full and satisfied.
At Cabot Creamery, we provide the quality ingredients to make unique and delicious dishes and great recipes that you and your loved ones will enjoy for many meals to come. Browse more of our chicken recipes to find the perfect dish for your next meal!