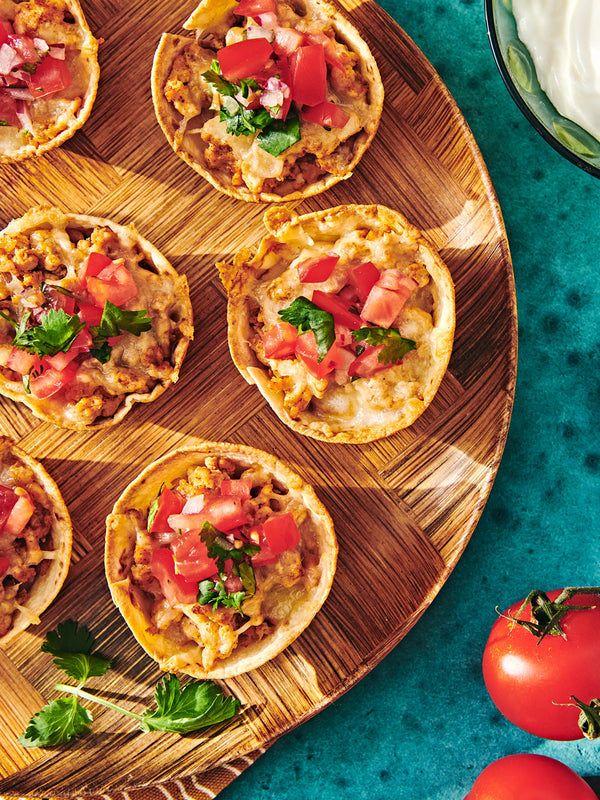 Mini Taco Cups
Your family will love these high protein, easy-to-eat, Mini Taco Cups. Great hot or cold, and so easy to snack on. Give them a try!
Lactose Free Recipes
Are you or a loved one lactose intolerant and in need of lactose-free cheese recipes? Or, are you currently avoiding dairy products because you've noticed you don't feel 100% after eating them? If so, lactose might be to blame, as it's the primary sugar in dairy products. If your body doesn't produce enough lactase, eating dairy foods may be an issue for you. Cabot Cheeses are naturally lactose-free so you are in the right place!
If you ever find yourself wishing you could just enjoy a yogurt for breakfast or grab a few pieces of cheddar cheese and crackers for a snack, we have great news! Going lactose-free doesn't have to mean going dairy free. This is important because dairy products are great sources of calcium and vitamin D, which are both important for building strong bones.
There are many dairy products, like Cabot's aged cheddar cheese, that naturally contain little to no lactose. Did you know that the natural aging process that occurs while making cheese actually breaks down the lactose in milk? That means many aged cheeses, like cheddar, Colby, Swiss and Parmesan contain little to no lactose. In addition, the friendly bacteria in yogurt, like Cabot's Greek yogurt, actually helps your body digest lactose so you may be able to tolerate small amounts of it, especially when eaten with other foods.
Check out our delicious collection of lactose-free recipes featuring our lactose-free cheeses. Start with our 10 Minute Lactose-Free Mac and Cheese and Chicken and Broccoli Penne and you'll be hooked. Be sure to look for the lactose-free seal on our packaging when shopping for our products in stores.